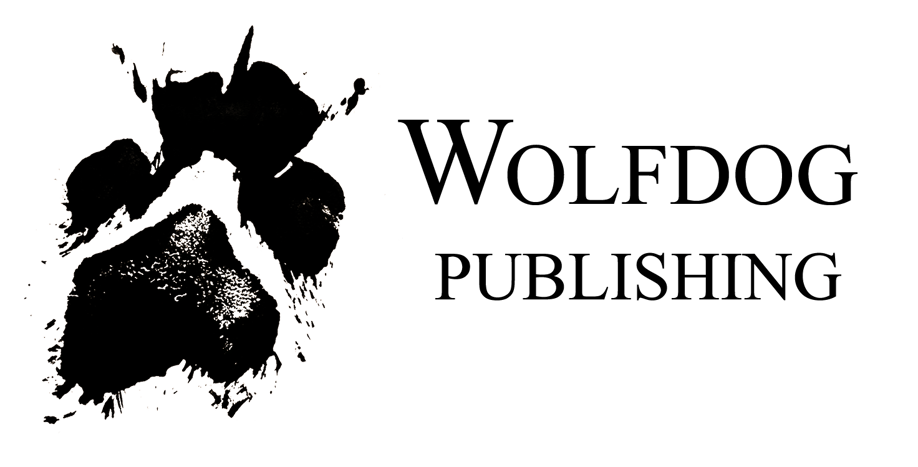 Whose pawprint is in the logo?
That would be the pawprint of Kayla. She is the friend and dependent of L.C. Lupus. She was fourteen years old at the time the pawprint was taken. You'll see many pictures of her on L.C. Lupus's Instagram.
Why the name?
The wolfdog is a fascinating creature that straddles the binary between domesticated and wild. The wolf is often viewed as the epitome of the solo predator archetype and the dog is often viewed as the epitome of human-animal collaboration. And perhaps more of us should view both the wild and the domesticated within ourselves and understand that there is no real binary. We are always both. Hence, Wolfdog Publishing. That is the pretentious answer. The less pretentious answer is that the founder likes wolfdogs.
Who is the founder?
L.C. Lupus is the founder and sole operator (for now) of Wolfdog Publishing. He also publishes his writing through the company.
Why the long list of buzzwords describing the company?
It is important to show what you believe in, because the world is already too full of people who want to hide their bad beliefs behind rhetoric. So, we should be the killjoys who stand up for what we believe in, shouldn't we?
Can I collaborate with Wolfdog Publishing?
Feel free to contact us via email to enquire. We are selective with who we associate with though. No bigots, et cetera. You can contact us at admin@wolfdogpublishing.com
I'm a reviewer, can I review any of your books before release?
This is decided on a case-by-case basis. Feel free to contact us via email to enquire. Please include the site the review will be posted on and your social media handles in the initial email. You can contact us at admin@wolfdogpublishing.com