How to Get an ISBN in South Africa - SA Book Publishing
A explanation about how to get an ISBN in South Africa
SA BOOK PUBLISHING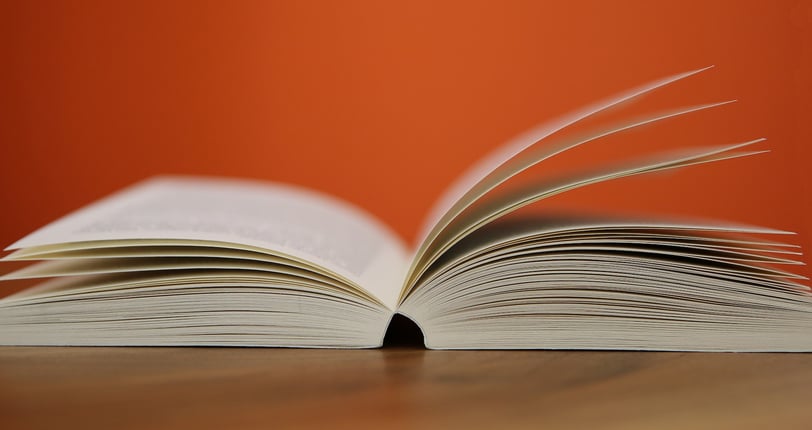 Getting published in South Africa is a very annoying thing because there are no forms online that allow you to directly apply for one. This can be very aggravating if you're trying to publish your own work. So, to make things easier, here's how you can get an ISBN in South Africa.
Firstly, for those unfamiliar, an ISBN, or International Standard Book Number, is a special code that you need for every book that wants to get into bookstores. The ISBN is an identification number for every version of every book so that they can all be tracked. The ISBNs themselves are managed by the International ISBN Agency, but you cannot go to them for an ISBN. Instead, you need to go to your national ISBN agency. Every country has a different national agency that manages these essential numbers.
When it comes to an ISBN in South Africa, you need to go to the National Library of South Africa (NLSA). However, if you have a look at their website, you won't see any options to get an ISBN because they are intentionally difficult to get in this country. Instead, you need to email one of two random email addresses that are rather difficult to find. That's why we've just put them here for you instead. So, if you want to get an ISBN in South Africa:
You should contact Kholofelo Mojela (Kholofelo.Mojela@nlsa.ac.za) if you are an indie author who wants to publish one or a few books. She will help you through the process, but you can keep reading for some of what you should expect when you contact her.
Before that, if you are a bigger publisher, or you want to get a bunch of ISBNs at once for some reason, such as because you have a series of books you want to publish and you'd like the ISBNs to numerically follow one another, then you should contact Marietjie De Beer (Marietjie.DeBeer@nlsa.ac.za). She will help you through that process.
However, if you're an indie author and you're self-publishing, you should contact Kholofelo Mojela, the first email address listed. This is just the first step to getting an ISBN in South Africa though. Once you have emailed either of these two lovely individuals, you will be given a list of requested information that you need to have prepared. To make things easier for you, here is that list of "questions":
Title of the publication(s).

Author detail - name, physical address and contact number.

South African publisher detail – name, physical address and contact number. If you do not have a South African publisher, we would not be able to assist with ISBNs (They say this, but you can self-publish. You simply use your own address.)

Format - print or electronic or both?

ISBN is free of charge.

Response – 4-5 working days.

When are you planning to publish? (You do not need an exact date, but you do need to know roundabout when it will publish.)

Will your publication(s) be available as Open Access? (This means: will it be free?)

Must the ISBN be registered against the author or the publisher? (If you're self-publishing, you register it against the author's name.)

Which external platforms will you be using publishing your book? If any platforms have ISBNs to offer as part of the deal, please use them.

To speed up the processing of your request, please email the correct person. Please contact kholofelo.mojela@nlsa.ac.za with your response if it is only for 1-4 ISBNs. More ISBNs please contact marietjie.debeer@nlsa.ac.za with your response.
As you can see, some of the "questions" aren't really questions, but for the sake of providing you with all the information you may need, this is what you will be asked. So, if you can have all of this information ready ahead of time, then they will be able to process your needs a lot faster.
Now, if you only plan on publishing as an ebook, which is significantly cheaper, then you don't technically need an ISBN. However, they can be beneficial to have, and they do lend one an air of authenticity. You cannot use an ebook ISBN for a print book though. Each version gets its own ISBN. This is very important.
Once you have contacted either of these individuals and have provided them with the information they need, they will walk you through the rest of the process. There is a form you need to fill out, which they will provide, and you will need to send copies of your book to one or more legal deposits around the country (one copy if it's an ebook and multiple copies if it's a print book; these are sent to them at your expense).
Then you're done! They'll send you an ISBN and you can add it to the copyright section of your book and list it wherever you sell the book.
If you would like any additional assistance, or if you're interested in being a part of Wolfdog Publishing, you can contact us via email or on Twitter. Please do not send any completed manuscripts and instead simply enquire. We may not be accepting submissions at the time.
We hope that this helps!